Hey Guys!
Valentine's Day is right around the corner, I have selected a couple of my favourite items that you can gift your loved ones which will be sure to brighten their day!
SCENT SCHOOL IN A BOX (£24)
If you are celebrating Galentine's with your besties then the Floral Street NEW Scent school in a Box is the perfect 'Girls Night In' A fun and interactive way to discover award winning, sustainable perfumes. The Scent school in a box contains a set of scented touch and smell cards of the hero ingredients in each fragrance
Or you can treat your mum to the sunny and free-spirited, award-winning Arizona Bloom perfume
2) NEON ROSE (£60 for 50ml)
If your 'Valentine' is striking and expressive, then the super clean, super floral Neon Rose eau de parfum with 20% perfume oil for a longer lasting scent is the ideal gift.
A super-clean, super floral perfume. This is what a rose would smell like if it were neon. This vegan perfume is for the fiery, quirky, striking and expressive. You've never smelt flowers like these. Freshly-chopped jasmine and roses draped around your neck. Crisp, green angelica leaves bring a botanical dimension, while fresh bergamot floats overhead.
Hourglass At Night Collection
CONFESSION ULTRA SLIM HIGH INTENSITY LIPSTICK IN NEW SHADE AT NIGHT £31.00
Confession refillable lipsticks delivery saturated, longwearing colour with a satin finish. The sleek gold applicator is designed for interchangeable use with the entire thirty shade collection of colours including the new At Night, brick red shade and the ultra-slim design provides control for accentuating, contouring and defining the lips with precision.
Nº 28 LIP TREATMENT OIL NEW SHADE AT NIGHT £48.00
The iconic Nº 28 Lip Treatment Oil now comes infused with the flattering At Night pigment, giving lips a rich flush of brick red colour. Combining 14 essential oils, four nourishing vitamins and three powerful actives in a luxurious oil blend, Nº 28 Lip Treatment Oil can be worn day or night, alone.
AMBIENT LIGHTING BLUSH NEW SHADE AT NIGHT £38.00
This ground-breaking hybrid combines the customised lighting effect of Hourglass's Ambient Light Powder with a spectrum of breath-taking modern hues. The At Night blush is a flattering brick red combined with Ambient Radiant Light to recreate a soft yet vibrant fireside gleam.
Cire Trudon
Giambattista Valli x Rose Poivrée Limited Edition £80.00,
Giambattista Valli x Rose is a sophisticated spin on flowers, with it's fresh, delicate rose petals and hint of Tuscan black pepper that adds warmth and spice. The elegant floral scent literally blooms as it fills the air.
Marie Antoinette Wax Bust, £110.00
Renown for her love of luxury and desire of beautiful things, Queen of France Marie Antoinette is a symbol of style and femininity. This wax bust is intricately detailed and adds colour and statue to your surroundings.
Beauty Pie Good Night's Sleep Gift Set Typical Price £80.00, members price £27.52
A splendid trio of D-I-Y relaxation aids, with a massage-all-over-your-body-then-rinse Lavender Absolute shower rub, an intoxicatingly snoozy Peppermint, Lavender and Star Anise body and pillow mist and one perfect, stretchy, memory foam padded silk sleep mask. All in a gorgeous gift box.
Sanctuary Spa
Lost in the moment gift set (£16)
Get lost in the moment with the gorgeous heart-shaped box of indulgent skincare & body treats that will leave you wishing for a few more moments of me time. Pamper with love & indulge yourself… you deserve it. My absolute favourite has to be their salt scrubs and bath soak, perfect after a long week of work! Its also currently 25% off at Boots, so you don't want to miss out on this!
This gift includes:
– Foaming Bath Soak 75ml
– Hand Cream 30ml
– Heel Balm 30ml
– Body Butter 50ml
– 5 Minute Thermal Charcoal Detox Mask 15ml
– Salt Scrub 60g
COSRX
COSRX Acne Pimple Master Patch, (£7)​, BEAUTY BAY
This gift will be a saviour when an unwelcomed spot arrives, especially before Valentine's Day. Each little patch is an overnight fixer for whiteheads, blackheads, pustules and papules, as they breakdown the bacteria inside the spot whilst moisturising the skins surface to speed up healing. At a totally affordable price, this is one of the products which is a MUST in my collection!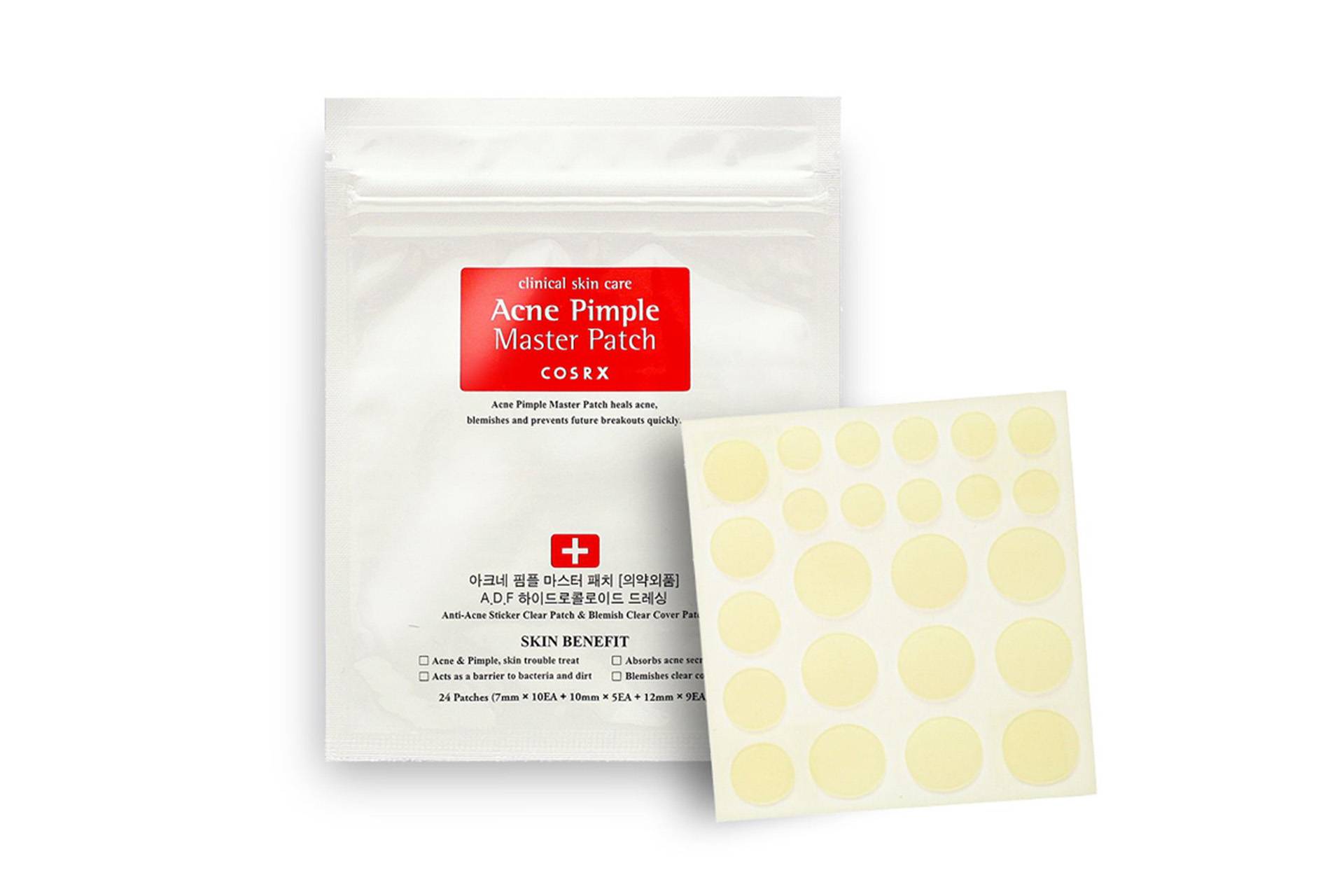 COSRX Hydrium Green Tea Aqua Soothing Gel Cream, (£26), BEAUTY BAY
Looking to show your skin some love? We've got you covered with the Hydrium Green Tea Aqua Soothing Gel Cream. This super soothing and refreshing gel-cream moisturiser melts into skin to help nourish and soothe the complexion. Containing hydrating vitamin B5 that acts as an anti-inflammatory and aloe leaf extract which helps to cool and soothe the skin. This lightweight gel-cream formula sinks in in seconds to soothe red, blemish-prone and normal skin types.
COSRX Hyaluronic Acid Hydra Power Essence, (£23), BEAUTY BAY
COSRX's Hyaluronic Acid Hydra Power Essence is the ultimate haul for dry and dehydrated skin. Formulated with hyaluronic acid, the oil-free gel provides long-lasting hydration by helping the skin to retain moisture and create a plump, youthful look. Stressed skin is left feeling smooth and moisturised with a glowy finish.
Embryolisse
Embryolisse Lait-Crème Concentré, £13.00, LOOKFANTASTIC
The ultimate product!! Pamper your skin with the Embryolisse Lait-Crème Concentré. This multi-tasking cream works as a five-in-one moisturiser, primer, intensive masque, after shaving product and make-up remover. Its rich formula contains essential fatty acids and vitamins to reduce irritation and plumps skin for firmer results. Enriched with nutrients and water to balance skin and promote cell renewal to leave skin supple and healthy-looking. The lotion delivers a satin film to reduce dryness discomfort for a soft, radiant complexion. So popular it sells one tube every 23 seconds.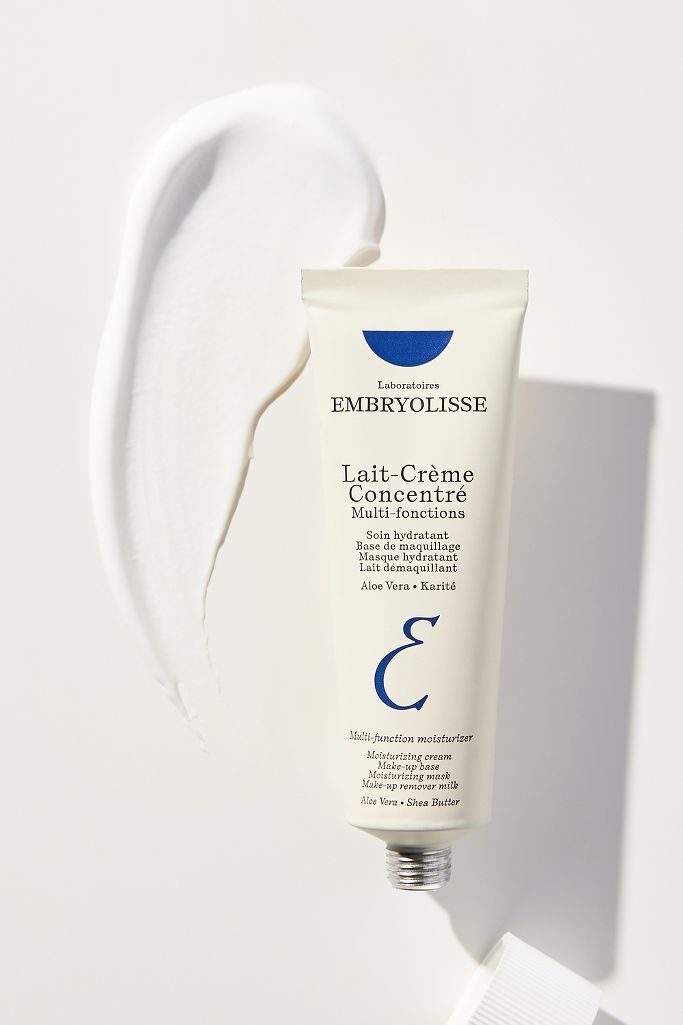 Embryolisse Filaderme Emulsion, £22.99
Is your skin needing some TLC? This product is a nourishing, reparative treatment that works to moisturise dry skin whilst replenishing levels of natural, essential nutrients. Fortified with a range of natural active ingredients, including shea butter to soften and aloe vera to soothe, the advanced formula reconstructs the 'intercellular cement', reinforcing the skin's barrier and diminishing uncomfortable, tight and flaky skin.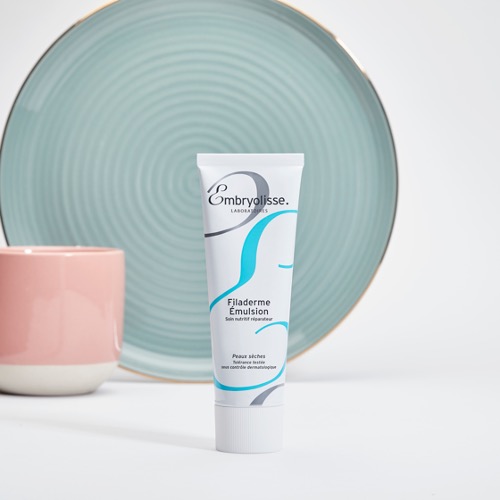 The Embryolisse Radiant Eye Stick, £20.50

It's all in the eyes! With its complex synergy of sugar derivatives, aloe vera and Vitamin PP (Niacinamide), the Embryolisse Radiant Eye Stick tackles all signs of fatigue to maximum effect with instant, visible results. Vegetal extracts of lucerne and lupinus tone-up the skin by stimulating the collagen, whilst also encouraging lymphatic purification to diminish puffy eyes and black circles. Vitamin E protects the skin against oxidative stress (UV, pollution, fatigue) by forming a shield against free radical ageing factors. Make-up is enhanced on refreshed smooth skin and lasts longer making it the perfect eye-prepping product.
Only Curls Satin Turban, £16, ONLY CURLS

Wake up to gorgeous curls with this fully lined, sleek Satin Sleep Turban. The smooth silky fabric reduces frizz during the night, and helps keep curls intact overnight, speeding up your morning hair routine. Available in pink, black, lavender, mint and dusty rose.
Introducing, Peony & Peppercorn by Banana Republic (£55 for 75ml)
Banana Republic expands upon the popular Icon Collection of scents with a new innovative scent for women, Peony & Peppercorn.
Peony & Peppercorn is a spicy floral scent with top notes of pink peppercorn and fresh bergamot that moves into a floral heart of pink peony and rose petals and dries down into musk and cashmere wood. The Senior Perfumer, Vincent Kuczinski from MANE, was moved by the watery freshness and elegance of the pink peony and used this floral as the dominant note. To create a more interesting fragrance he added freshly crushed peppercorn and bold woods to increase the texture and purple plum to give it body
Top: pink peppercorn, bergamot
Heart: pink peony, rose petals
Base: skin musk, cashmere wood.
Give them a reason to smile this lock down Galentines. Formulated with coconut oil for a healthy way to achieve a whiter, brighter smile!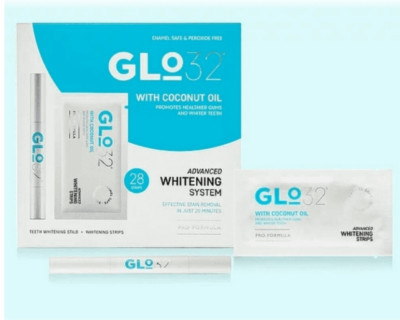 We all want our best friends to shine, so why not gift a desirable, healthy shine that lasts up to 6 washes! Suitable for all hair types and colours.
For a quick glow up, St Moriz have got your back! Leave on for an hour for a light sun kissed shade, 2 hours for a golden glow or 3 + hours for a deeper, darker bronzed tan.
Who doesn't want teeth like Kendall Jenner? That's where the MOON x Kendall Jenner Teeth whitening pen comes in. This innovative teeth whitening pen instantly brightens teeth, working on tough stains to reveal a whiter smile over time. The 100% vegan formula has a vanilla mint flavour for lasting freshness, whilst MOON Elixir III uses a blend of lavender oil, strawberry fruit extract and honeysuckle extract to brighten the teeth. I am OBSESSED, and your loved one will be too.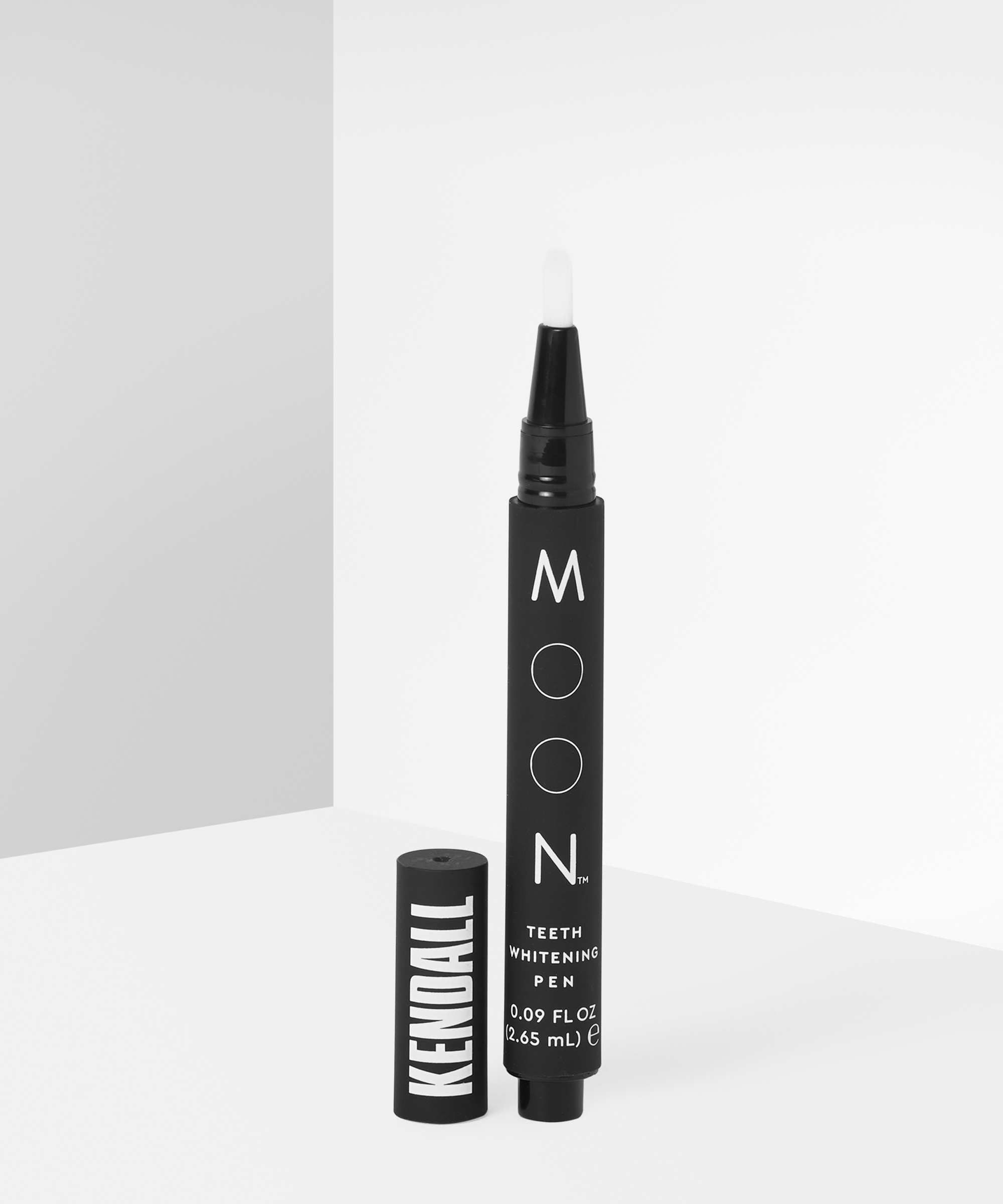 The Longwear Lipstick is here to stay in 16 different and vivid shades to express yourself. Discover its matte soft touch packaging full on colour, the more colour the merrier! High impact pigmentation in just one swipe with a 8 hour long-wearing formula that takes you and your lips over the top! Our best-selling liquid lipstick glides on creamy for an opaque matte finish that won't budge. Perfect for those 'in-in date nights.
Goodnight sleepy eyes! Not only are these under eye patches super cute but they also help you fool anyone that you've had a good nights sleep. With a blend of coconut extract to sooth and depuff, sodium hyaluronate to brighten and pine extract to feed the skin with antioxidants, your eyes will look beautiful and bright!
In need of a skin reset before Zoom date night? The Mind Glowing Peel Off Mask uses purifying charcoal powder to draw dirt and oil from deep within the pores, lavender oil to calm and sooth stressed out skin. This mask will help to balance sebum and keep pores clean ahead of Valentine's Day!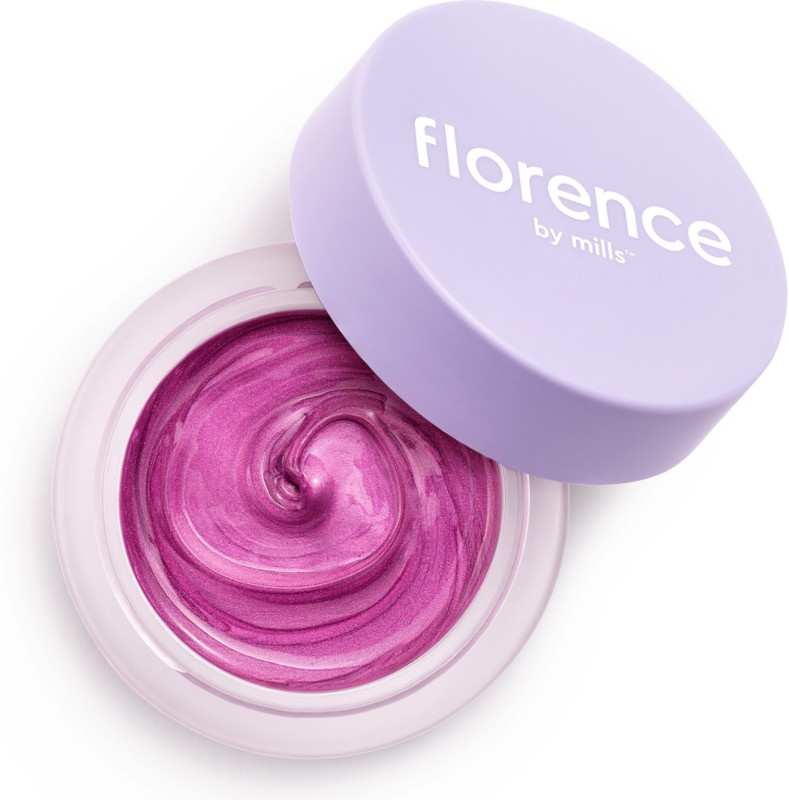 Rose water, rose essential oil and rose petal extracts give this floral bath essence the surprising versatility of a rose: from a sense of gentleness through sensuality to the sublime. The harmonising bath essence soothes your soul while giving you a pleasant sense of alertness. Almond and jojoba oil leaves your skin feeling soft and silky smooth.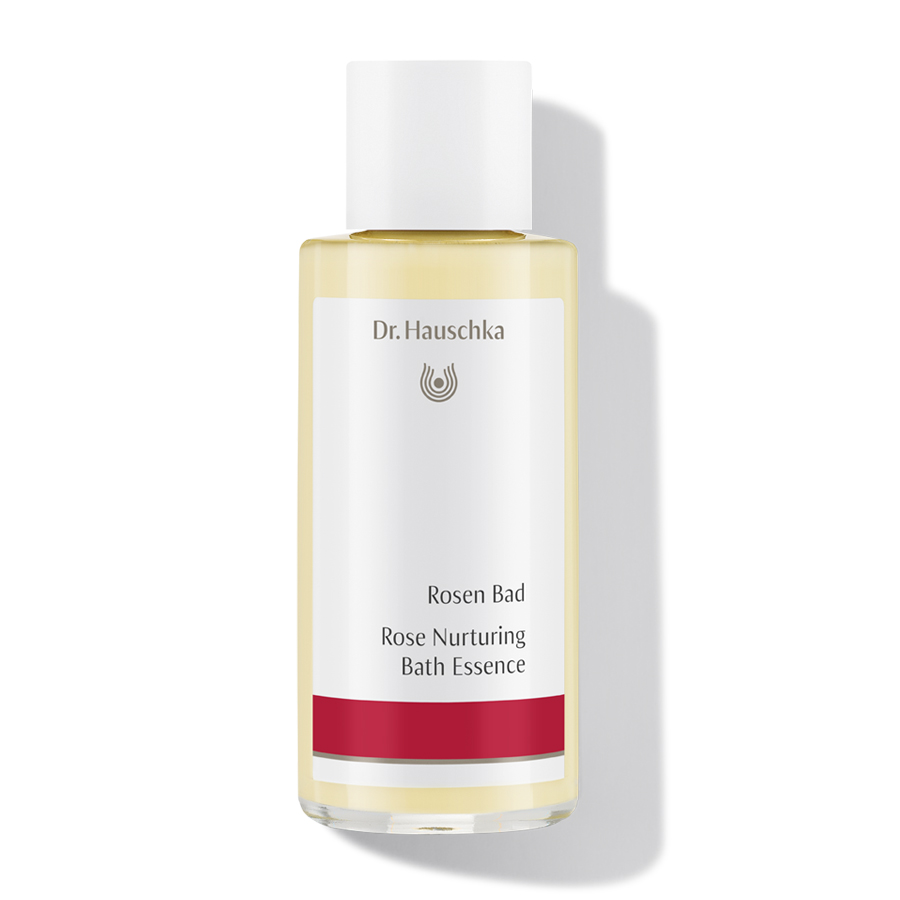 It's like you're wearing nothing at all! These feathery lashes are ideal for people that prefer a more subtle, natural makeup look, allowing you to make your eyes pop without going over the top. The lightly volumizing , fluttery and feathery lash style that will make you go weak at the knees.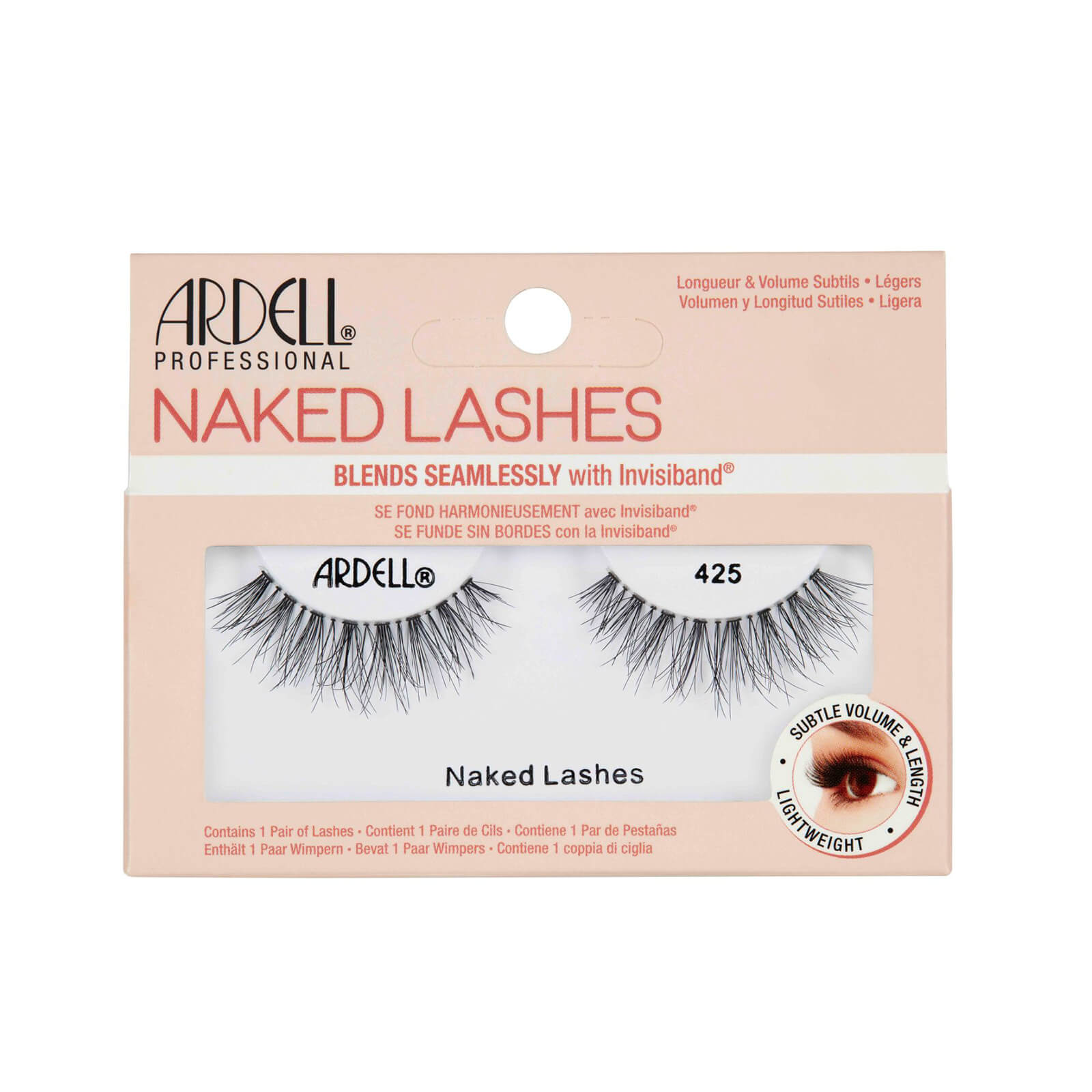 It's a super-rich and indulgent cream that combines Ceramides, Plant Derived Cholesterol and Fatty Acids in equal molecular weights to restore the skins lipid content.
GUESS
GUESS have some absolutely amazing Valentines gifts to treat the missus!
CORILY CROCODILE CROSSBODY (£85)
DILLA FLORAL HANDBAG (£129)
THE EXCLUSIVE CLUTCH with a minimum purchase of £59 on Jewellery Collection
VISCOSE CHEMISIER DRESS (£115)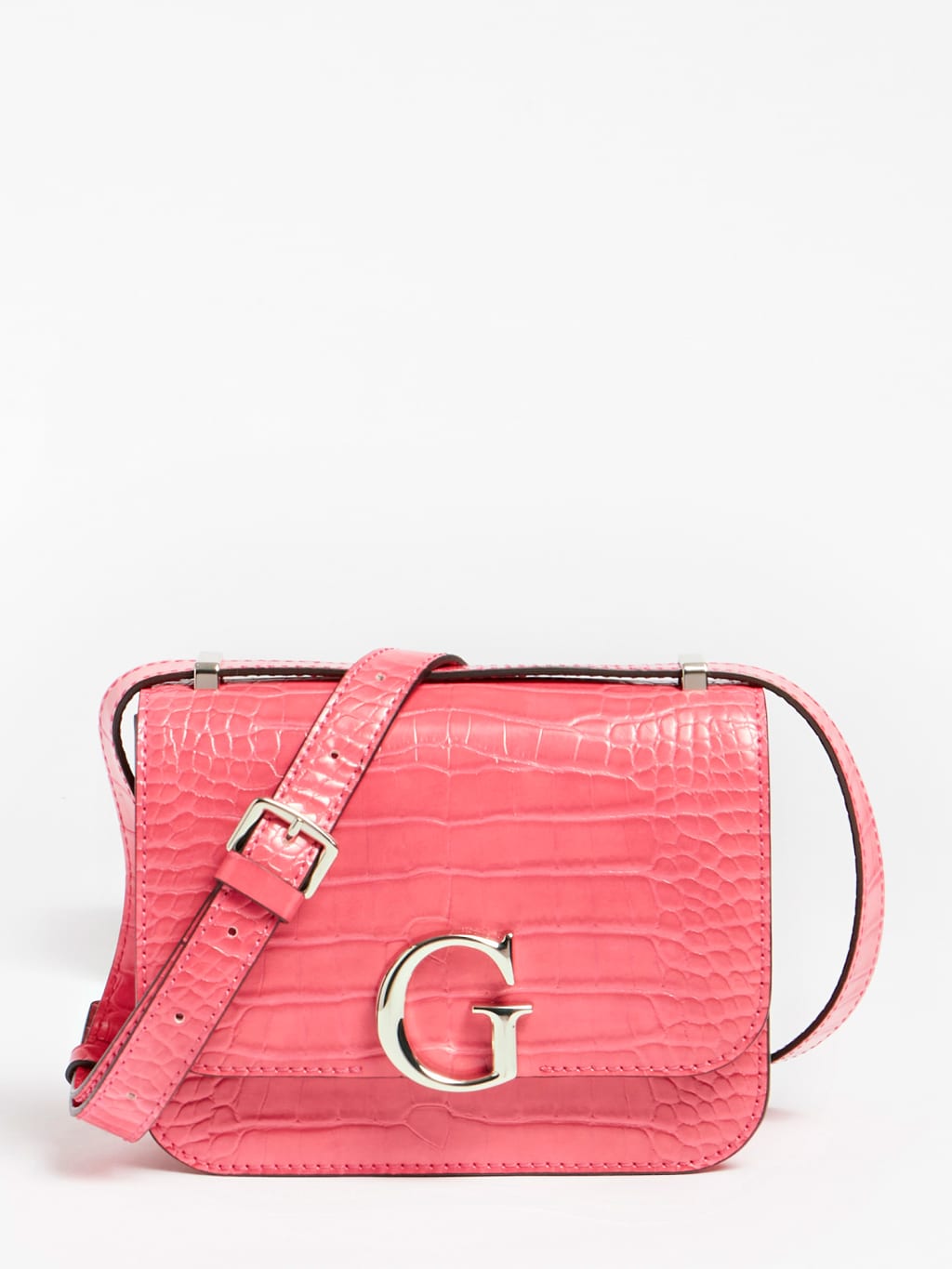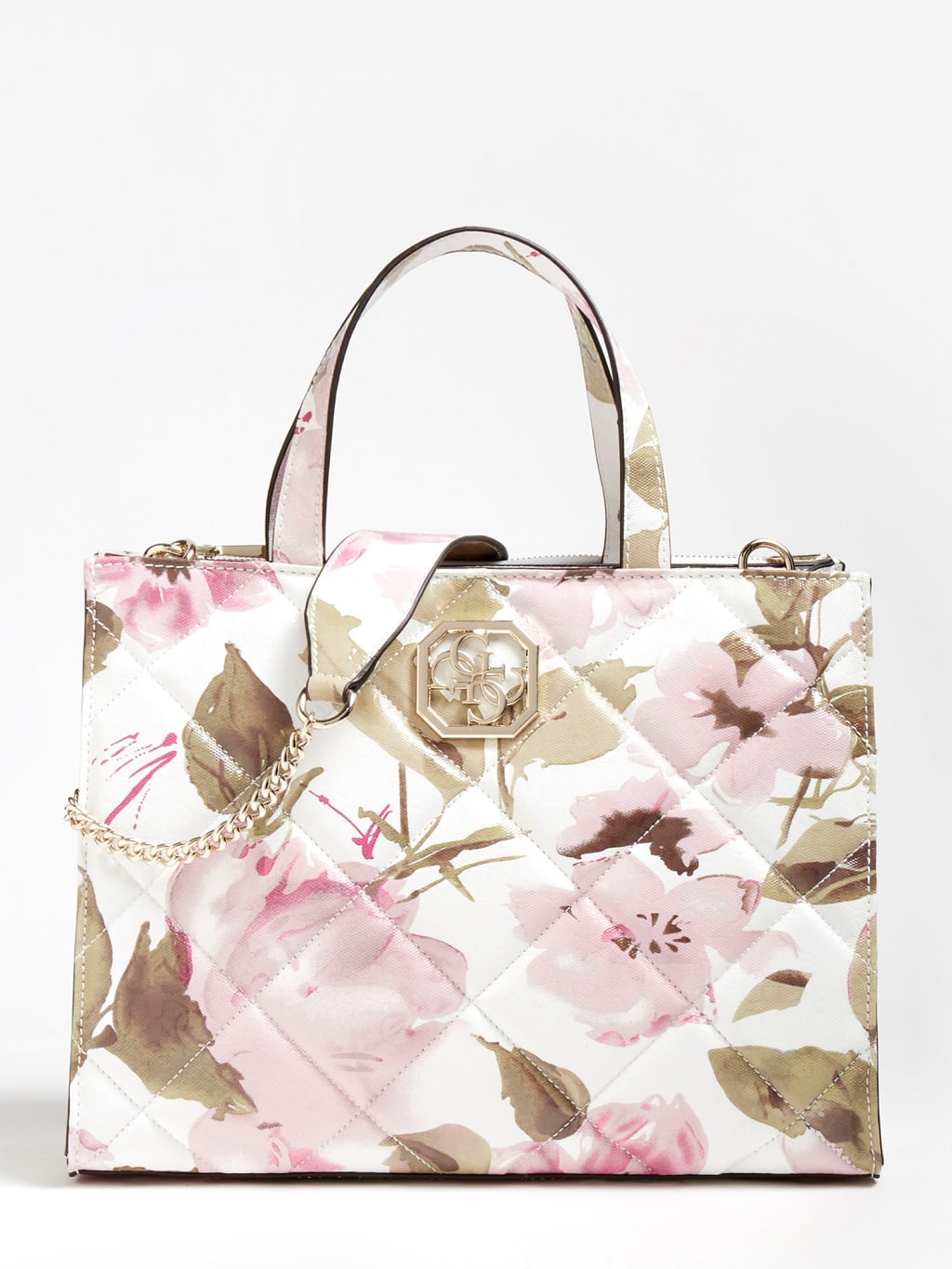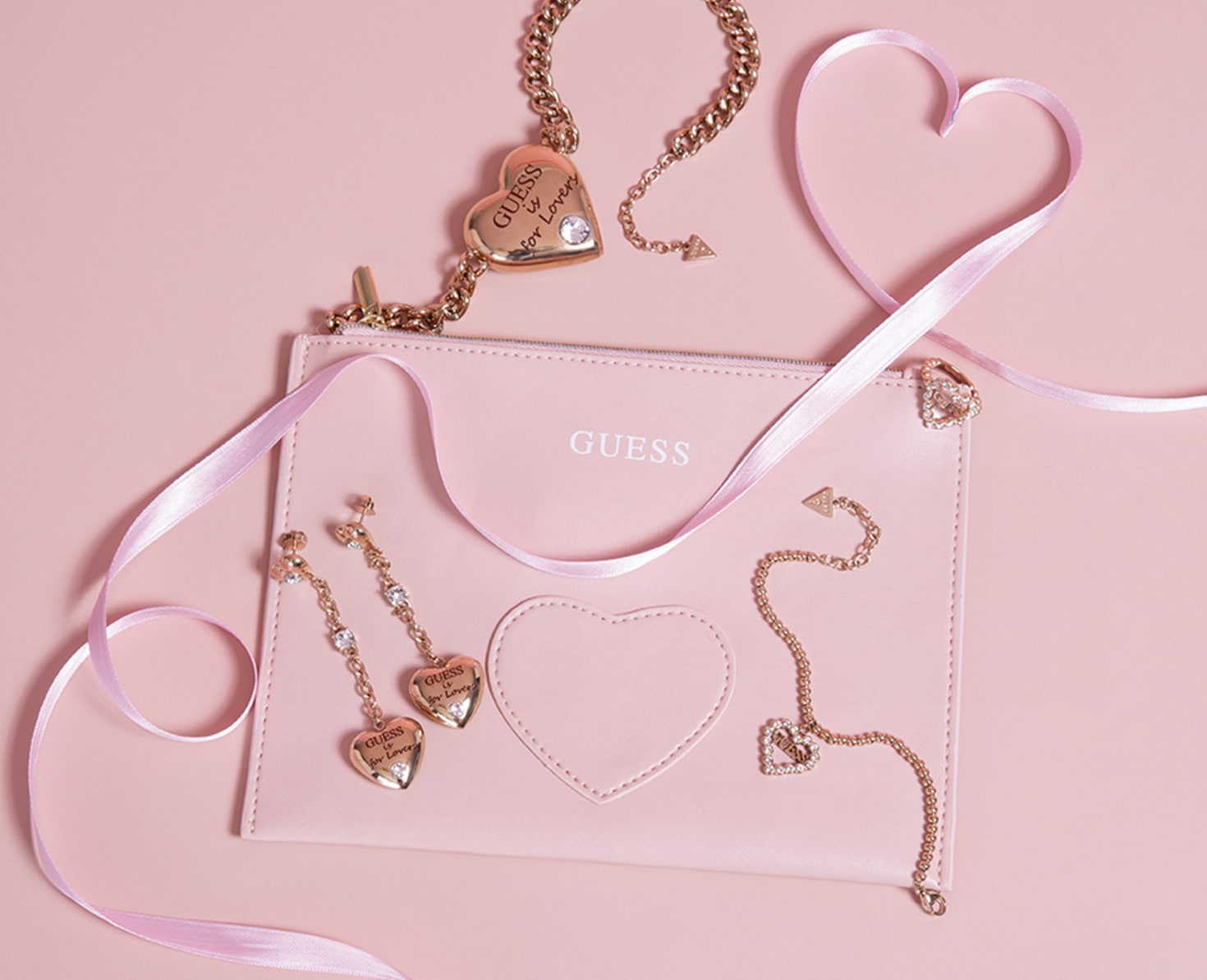 Celebrate endless love and let Swarovski be a part of your love story. Discover a selection of romantic and meaningful jewellery.
SWAROVSKI INFINITY BANGLE, WHITE, ROSE-GOLD TONE PLATED (£85.00)
ATTRACT SOUL PIERCED EARRINGS, PINK, RHODIUM PLATED (£65.00)
SWAROVSKI SPARKLING DANCE RAINBOW NECKLACE, LIGHT MULTI-COLOURED, GOLD-TONE PLATED (£55)
CRYSTALLINE AURA WATCH, LEATHER STRAP, GREY, ROSE-GOLD TONE PVD (£280)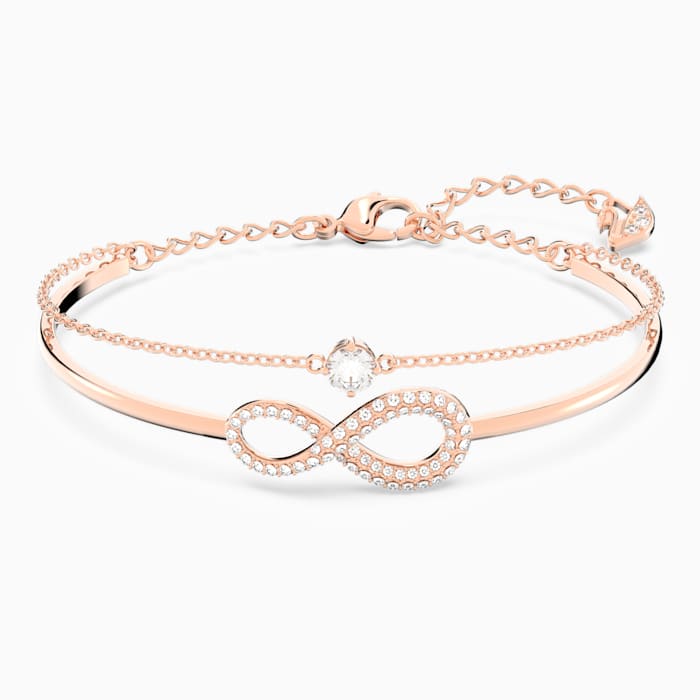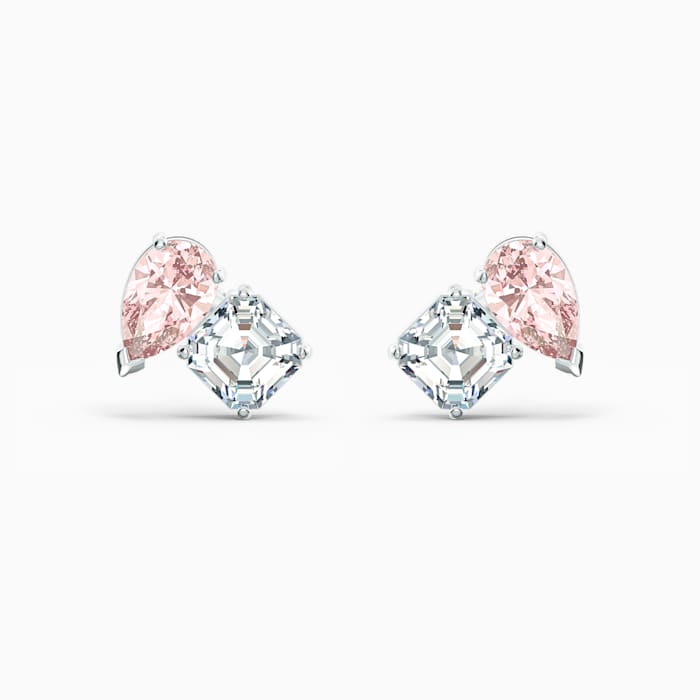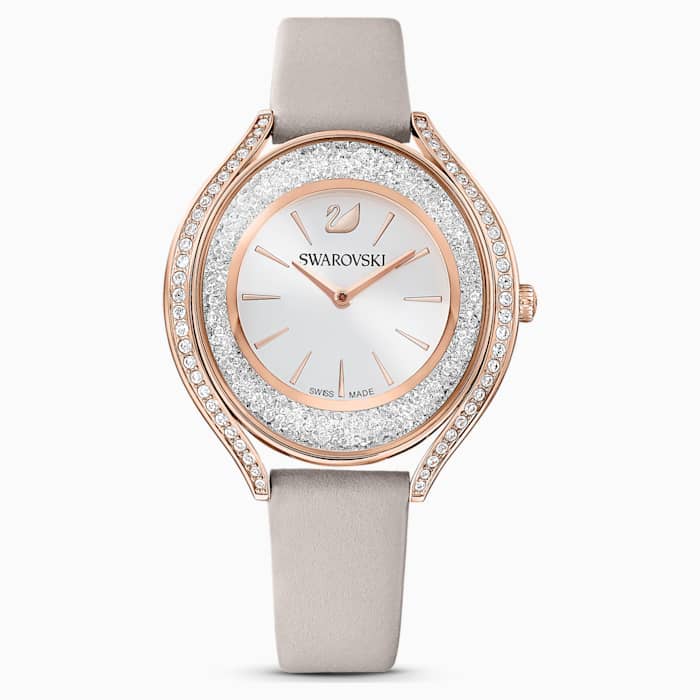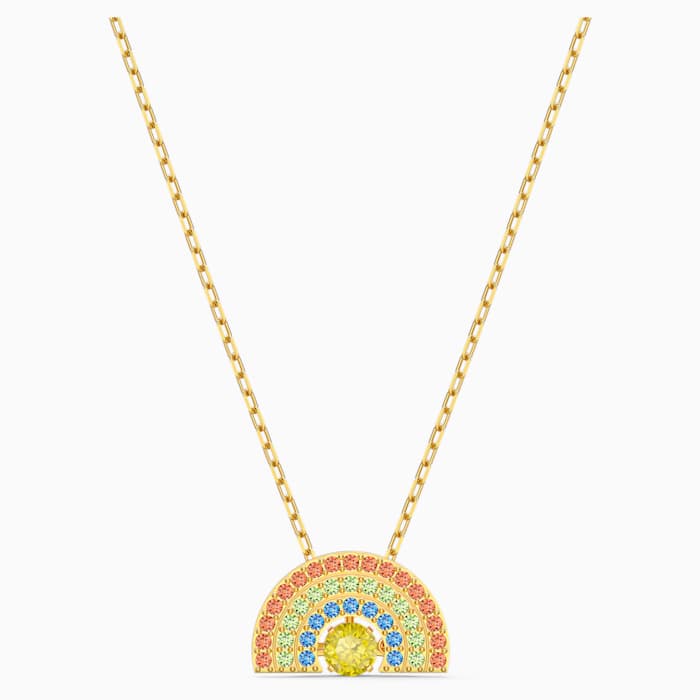 Ole Henriksen Happy Juice Brightening Skincare Set

A 4-piece set of Ole's bestsellers—a multitasking cleanser, a powerhouse vitamin C serum, a brightening moisturizer and a game-changing eye crème.

Boost your skin's mood with Happy Juice: Featuring our iconic illuminating favorites—Truth Juice Daily Cleanser, Banana Bright Vitamin C Serum, C-Rush Brightening Gel Crème and Banana Bright Eye Crème—this set delivers an Ole Glow that'll make you say, "sip sip hooray!"

Gift Set Includes
Banana Bright Eye Crème 7ml
C-Rush Brightening Gel Crème 35ml
Banana Bright Vitamin C Serum 30ml
Truth Juice Daily Cleanser 60ml
Ole Henriksen Power Juice Skincare Set (£28)

A 3-piece set of powerhouse skincare must-haves—a high-potency toner, a brightening moisturizer and a one-step skin-perfecting facial.

You've got the power to transform your skin: This set features three supercharged essentials—Glow2OH Dark Spot Toner, C-Rush Brightening Gel Crème and PHAT Glow Facial—to take your Ole Glow to the next level!

Gift Set Includes:
Glow2OH Dark Spot Toner 65ml
C-Rush Brightening Gel Crème 50ml
PHAT Glow Facial 15ml
Ole Henriksen Balance It All – Oil Control and Pore-Refining Set (£32)

Bring on the balance: This set of oil control skincare essentials mattifies and reduces the appearance of pores in one effortless routine that leaves skin feeling comfortable, never stripped.
Find Your Balance Oil Control Cleanser is a lightweight, lathering cleanser with a deep cleansing action to help unclog and purify pores. Balancing Force Oil Control Toner is a concentrated facial astringent that removes excess oil and refines pores, refreshing and invigorating the complexion. Counter Balance Oil Control Hydrator is an innovative lightweight moisturizer that helps keep pores clear while maintaining optimal hydration and a healthy balance. This groundbreaking formula also significantly improves the wear of any foundation for up to 8 hours, making makeup meltdown a thing of the past. Each of these oil control essentials is formulated with Green Fusion Complex, neem seed oil and AHAs, and features a refreshing, eucalyptus-peppermint scent. This set makes it easy to cleanse, tone and hydrate for a refreshed, healthy-looking Ole Glow.
Set Includes:
Find Your Balance Oil Control Cleanser 60ml
Balancing Force Oil Control Toner 60ml
Counter Balance Oil Control Hydrator 15ml
These are all available on Look Fantastic and you can get an extra 20% off using my code MANAHIL
Experience a deep, skin-reviving cleanse with Eve Lom Cleanser, described as 'probably the best cleanser in the world' by Vogue.
The multi-purpose, multi-award-winning balm has been expertly balanced to suit all skin types, and combines the brand's signature blend of four aromatic plant oils (Clove, Eucalyptus, Hops and Egyptian Chamomile) to promote glowing, radiant, smoother-looking skin. Clove Oil encourages clear, clarified skin, while Egyptian Chamomile Oil and Cocoa Butter soften, soothe and condition.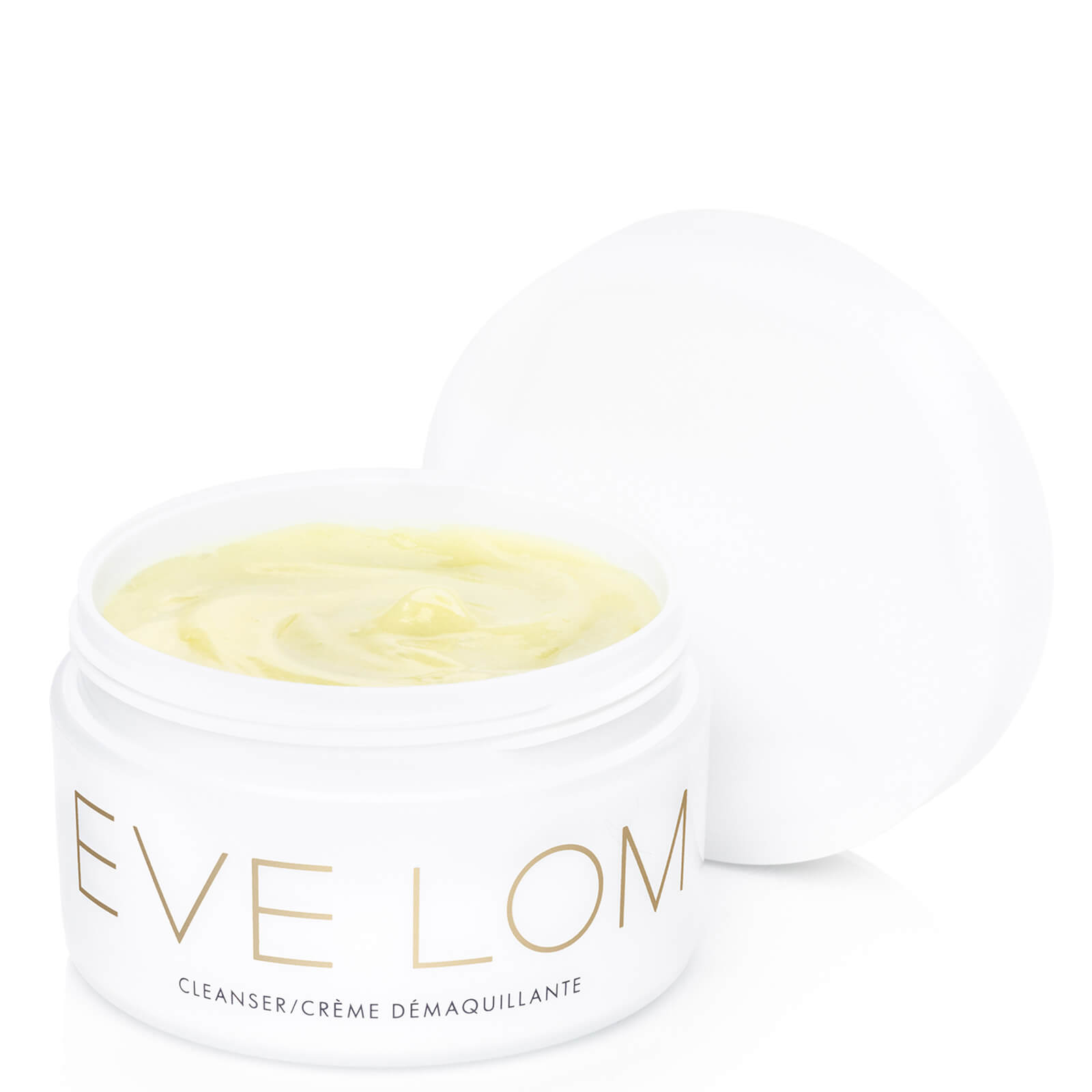 Eve Lom Limited edition Kiss Mix Duo (£30)
Double up on Eve Lom's signature lip balm, tinted with coloured pigments in universally-flattering shades.
Light and creamy, the deeply hydrating lip treatment works to moisturise, soften and firm your lips while imparting a swath of colour and a slick, glossy coat. Enriched with amino and palmitic acid, the pigmented balm delivers intense moisture, with Beeswax helping to seal it in for longer. A cooling hit of Menthol imbues an instantly soothing sensation, the lip treatment replenishes your pout to leave it pillow-soft, plump and seductively stained.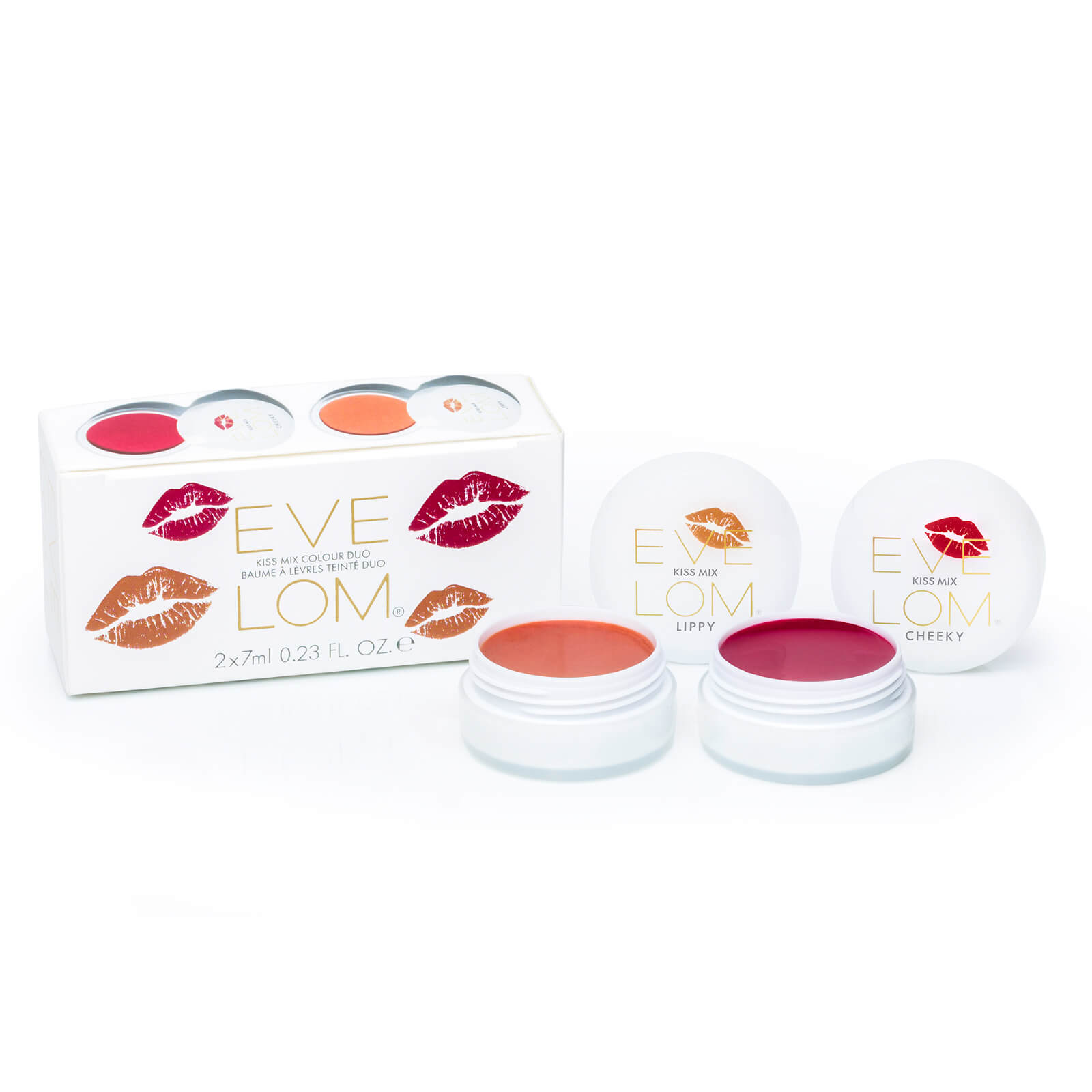 Kevyn Aucoin is all available on Look Fantastic and make sure to use my code MANAHIL to get the extra discount!
Kevyn Aucoin The Art of Sculpting and Defining Volume III (£47)
Enhance your best features with Kevyn Aucoin's The Art of Sculpting and Defining Volume III, an exclusive PRO artist contour and highlighting palette.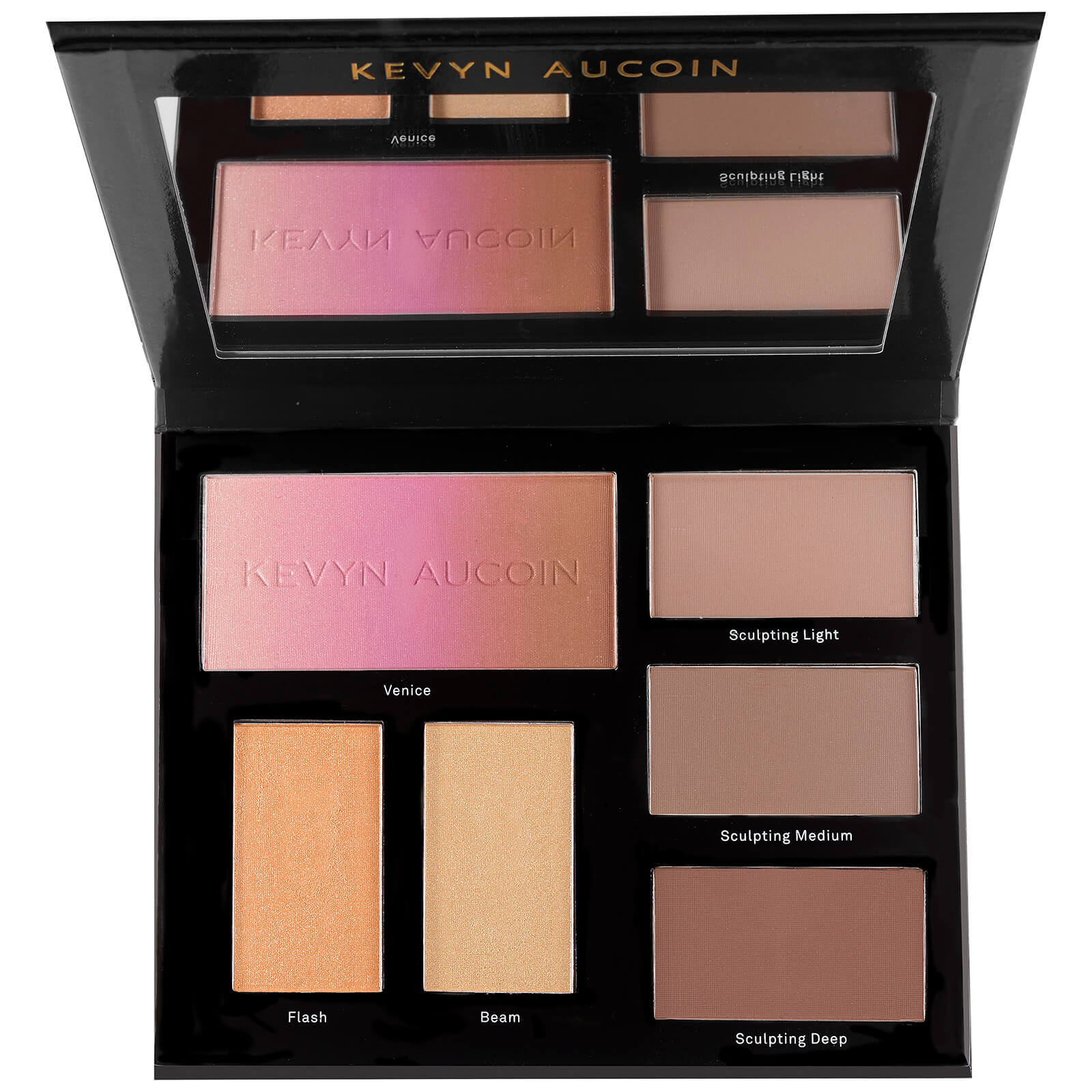 Using shadow and light to create depth and dimension, the face sculpting palette combines three classic contouring shades in light, medium and deep with two exclusive highlighters (Flash and Beam). The silky, buildable contouring powders blend effortlessly to add depth to natural bone structure, such as cheekbones and the jawline, while the lightweight highlighters deliver strobe-like radiance to add a three-dimensional lift to your makeup look. The palette also features a Neo-Bronzer to create a beautifully sunkissed complexion. Each powder formula is easy to apply and blend, leaving skin looking flawless and sculpted. Suitable for every skin tone and face shape.
Kevyn Aucoin The Sensual Skin Enhancer (£38)
Perfect and correct your skin with The Sensual Skin Enhancer from Kevyn Aucoin, a versatile, skin-perfecting makeup formula created by Kevyn Aucoin himself.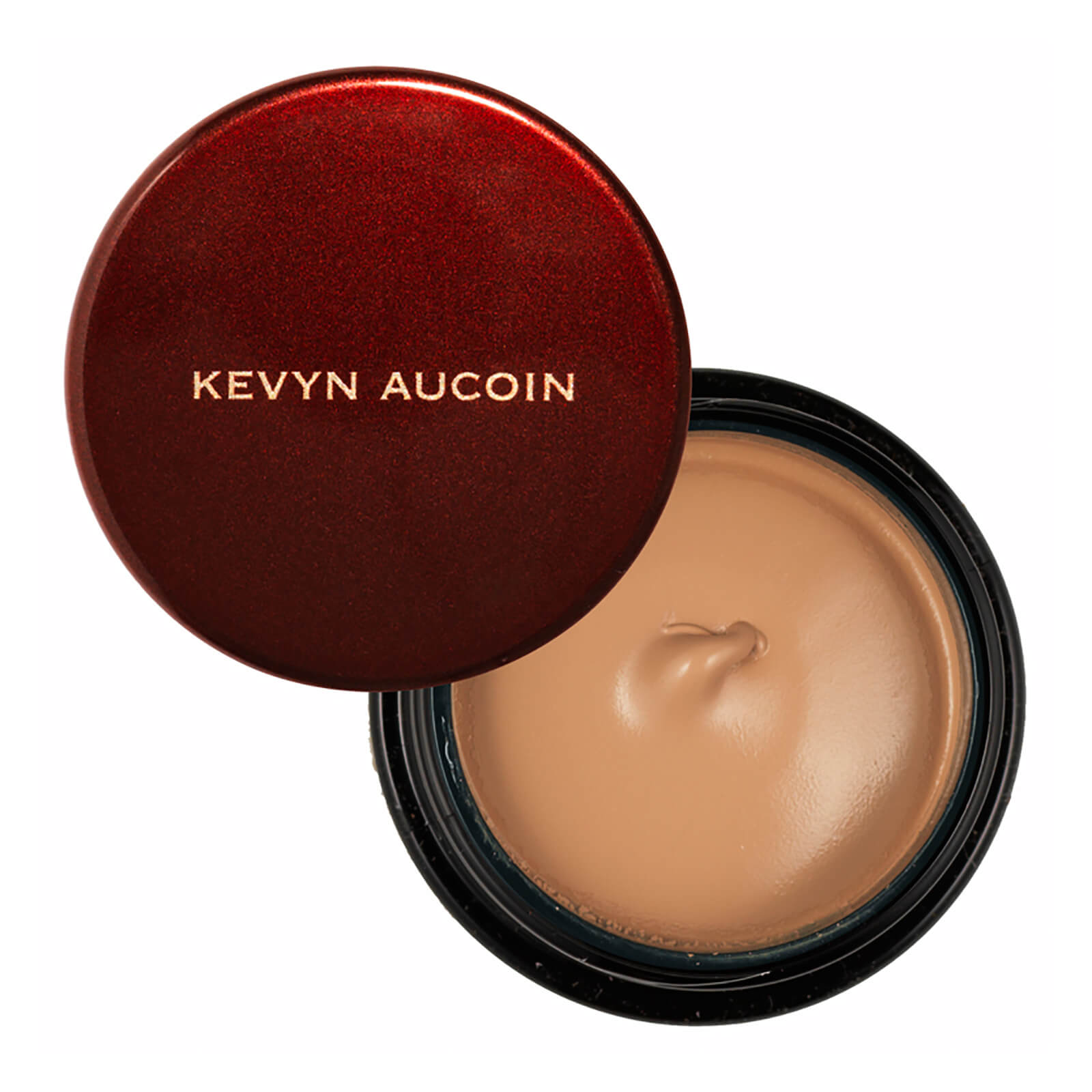 Inspired by the flawless, dewy complexions of geishas, the award-winning, best-selling original cult classic can be used to cover, conceal and correct the appearance of skin; its sheer-to-full coverage expertly hydrates whilst mimicking the look of a healthy, radiant complexion. Waterproof and long-wearing, it can be used as a concealer and foundation, or for contouring to sculpt and enhance your natural bone structure. It can also be used to highlight; select a colour two shades lighter than your natural skin tone to add a glow to cheekbones.
Infused with Jojoba Oil, Honey and minerals, the multi-purpose makeup will leave skin feeling soft and hydrated with a dewy finish. Sweat-proof and transfer-resistant.
Kevyn Aucoin The Matte Lip Color (£13)
Enhance your pout with Kevyn Aucoin The Matte Lip Color; an award-winning, velvety lipstick with a matte finish.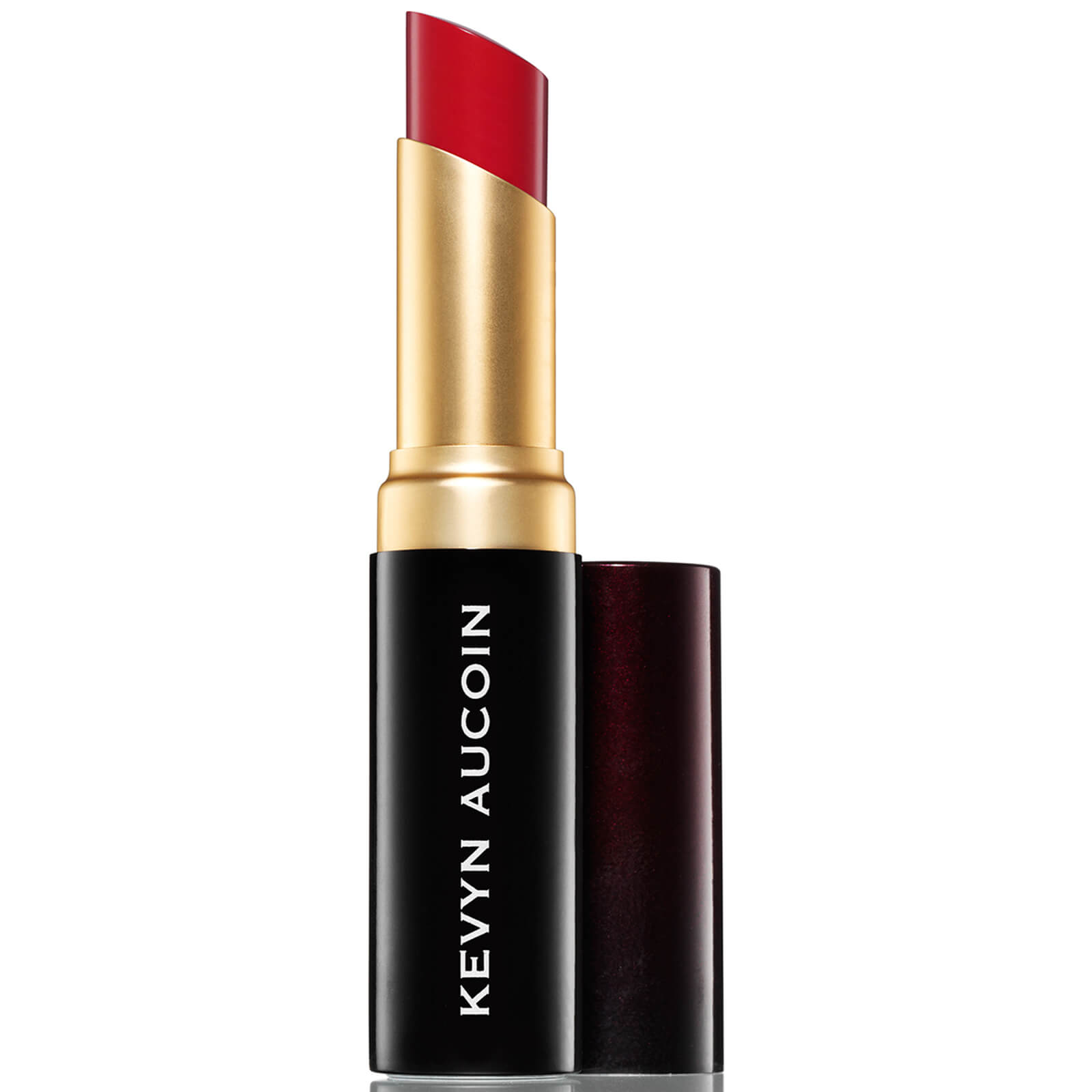 Infused with special esters and emollient ingredients, the moisturising formula delivers full coverage, long-wearing colour, whilst helping to smoothen the appearance of vertical lip lines. Expect soft, well-defined lips with creamy, comfortable colour.
Box42 – a date night subscription box. Launched last year, inspired by our own relationship rollercoaster during lockdown, in an attempt to make date nights at home easy, meaningful, fun and most importantly: pandemic-proof!
Box42, as a pandemic-proof way to celebrate Valentines together.
All of the boxes revolve around a different theme (e.g. Tuscan Pottery, Cozy Campfire, Zen Revival, etc), contain snacks and drinks from indie brands, a range of interactive couples activities, mood setters, an optional dinner menu, a playlist, additional online content, and much more!
Cheesies is a very simple idea: take a block of cheese, and turn it into a crunchy popped cheese snack.
Not just any snack. Not a cheese-flavoured snack. Not a ball of maize that offers the suggestion of a cheese-like substance. A snack that's made from actual cheese, and nothing else. One ingredient, and that's it. 100% cheese. If we're getting technical, they're cubes of cheese that have been dried and baked to make them crunchy and gobsmackingly tasty. Perfect as a keto snack or just as good with a pint of beer, they're filling, easy to eat on the move or at home, and they taste incredible. And if you're not sold yet, Cheesies are carb free, high in protein, no sugar, vegetarian and gluten-free.
Cheesies comes in 5 flavours: Cheddar, Emmental, Gouda, Goats Cheese, Red Leicester. 100% cheese, nothing else.
Cocoa Spink is a small business where all of the chocolates and treats are handmade in Sheffield, where I have a 5 star food hygiene rating. These are some of my favourite treats perfect for Valentines Day! You can not go wrong with chocolate!
Wicked Fudge are on a mission to bring you fudge heaven. We have all been there, the anticipation of biting into delicious fudge only to find instead of that creamy smooth indulgence a gritty, bland, sugar loaded monstrosity. At Wicked Fudge they have sourced only the finest ingredients and crafted them into pure Wicked indulgence. Cooking is our passion not just a job and they want you to enjoy eating their fudge as much as we have enjoyed creating it.
I can confirm after trying these gorgeous goodies, I LOVE THEM! They remind me of Asian sweets and really brightened up my day 🙂 Totally affordable too coming in at only £3.50 per slice.
Sweet Treats MK
Sweet Treats is a small business based in Milton Keynes which provide chocolate covered treats, creating bespoke customised cakepops, cakesicles and smashed hearts. I for one have ordered from Sweet Treats and the service has been exceptional, definitely one if you want to treat your other half this Valentines Day!
Check out the Instagram @sweet_treatsmk and Facebook page to order yours now!
Hannah Betty bakes
Hannah Betty is another amazing baker who creates some amazing goodies which are perfect as a Valentines Gift! My mouth is watering just looking at the pictures!
Make sure to follow her on Instagram @hannahbettybakes
Introducing Sam and Laura, cousins and founders of Popcorn Shed.
They have always appreciated the humble popcorn snack and it's power to enhance special moments spent with friends, family and loved ones.
These have to be my absolute favourite snacks- perfect if you're trying to lose weight or just want a sweet snack!
With that in mind, they have dedicated themselves to perfecting popcorn treats associated with joy and happiness, by prioritising flavour and quality, hoping that it will bring their fans as many great memories as it has brought to them.
Operating out of our garden shed since 2016, Popcorn Shed is a home-grown, family-owned business – a made in Britain artisanal brand.
Chloe EDP 50ml (£65) | available at johnlewis.com
The Chloe vision isn't about one singular woman, but rather about rich and varies personalities of all Chloe women. The signature fragrance from Chloe playfully twist the notions of femininity with this vibrant perfume. Translating the floral notes of rose, freesia and peony into a warm, playful and seductive scent.
Tiffany & Co. EDP 50ml (£73) | available at johnlewis.com
Bold, provocative and completely unexpected – an iconic identity stripped to its core in a powerfully modern way. This artisanal fragrance unleashes the essence of the brand in all of its purity. The iconic brand and classic Tiffany blue, makes a bottle of Tiffany & Co. EDP perfect for Valentine's Day, symbolising both love and sophistication.
Looking to boost your collagen intake for plump, youthful, radiant skin? Grow and strengthen your hair for the ultimate #hairgoals? Lashilé Beauty has a product for everyone with their fantastic range of products which are 100% vegan, dairy free, gluten free and are not tested on animals.
My favourites have to be :
GOOD HAIR: formulated with Biotin, Zinc, Folic Acid and Vitamin B6 to give you all the nutrients you need for rapid hair growth, noticeably improved condition and stronger, shinier, swishier hair.

GOOD SKIN: the world's first anti-ageing gummy with 100mg of hyaluronic acid in each star chew. Also contains CoEnzyme Q10, Vitamins C, D and E to help fight the signs of ageing, reduce fine lines and wrinkles and boost collagen production.
Each star shaped, vegan friendly gummy is made with natural fruit flavours and is packed with vitamins, minerals and active ingredients. Delicious, fuss free and easy to digest, Lashilé Beauty's unique formulas work efficiently from within, contributing to your beauty and wellbeing on a daily basis.
Stylevana Valentines edition (Feb 2021)
heimish – Bulgarian Rose Water Hydrogel Eye Patch 60pc
If you ask me what is my desert island product I would say one thing. Hydrogels. Jet lagged? Try Hydrogels. Working too late at the office? Try Hydrogels. Too many proseccos? Try Hydrogels. Just want to relax and unwind.. you get the picture!
The Heimish Hydrogel eye patches are little miracle workers. These soft patches not only brighten dark circles under eyes, but also help skin stay firm and bouncy. The ph balancing Bulgarian rose water is full of skin-benefiting vitamins and minerals for hydrating and anti-inflammatory properties.
iUNIK – Rose Galactomyces Essential Toner – 200ml
The iUnik Rose Galactomyces Essential Toner helps to prep and condition the skin. This toner contains 70% Rosa Damascena Flower Waterto soothe and nourish the skin. It also contains Galactomyces Ferment Filtrate to delay signs of ageing. This toner also helps to reduce blackheads and whiteheads as well.
This toner is suitable for oily skin types.
Sioris – Falling into the rose Mist – 100ml
A truly versatile product, the Sioris Falling Into The Rose Mist blends plant-derived Squalane, Argan Oil and Sunflower Seed Oil together to rehydrate and add a refreshing hit of moisture at a moment's notice. Formulated with a pared-back 5% oil layer, this multitasking marvel is a must even for shine-prone skin as it's powered by plant-based oils that mimic skin's natural lipids to hydrate without weighing skin down. Enriched with vitamin rich Boseong Green Tea Water and Cypress Leaf Extract to help soothe sensitivities, it can be used as a toner, essence, sheet mask or in place of your moisturiser for a quick hydrating hit.
MACQUEEN – Lovesome Blusher – 01Apricot Peach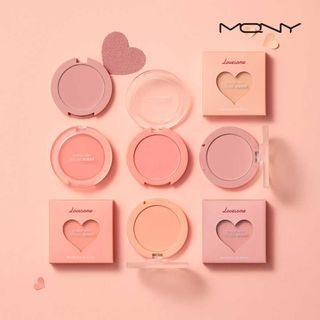 3CE / 3 CONCEPT EYES – Soft Lip Lacquer – #Imposing 6g
An advanced classic matte lip with lightweight formula that adheres perfectly onto the lips.
The non sticky matte formula spreads smoothly on lips leaving a thin layer with intense, long-lasting colors.
Looking for the perfect, meaningful gift for your loved one?
With so many people working from home, journaling and changing their lifestyles, Rollo London embraced this new 'normal' and offers a striking range of desk accessories, journals and notebooks. Whether you are looking for an A5 notebook or personalised Desk Jotter we something for everyone.
Rollo London products come in three sizes with a 'Hardy' or 'Softy' back. They all consist of ribbon bookmarks, elastic retainers, dated pages with margins and perforated edges so they can be torn out easily plus a reference page at the front.
Sustainability is core to the brand's ethos. "We believe that you only need buy once but buy well," says Alexandra. "Our products are British-made using certified supply chains and environmentally friendly materials. The notebooks are all made to last so price is key, if it's too low someone or something else is paying. It's environmentally to buy something you'll use until the end of its life and treasure with pride long after you've written on the final page."
Vita Liberata's organic Beauty Blur TM is both a moisturizing primer and skin finish in one. The Advoganic TM technology supercharges the certified organic extracts for supreme hydration that cares for your skin. The sheer tint covers, corrects and adds natural radiance for your optimum skin tone. It's instant skin finish properties minimize blemishes, cover imperfections and smooth skin appearance while reflecting light for a photo-ready skin finish.
Always organic, always clean, always vegan, always natural.
Mavala Pink Trio features three stunning shades that are perfect for giving your nails a girly treat this season. Each varnish comes in a cute, mini sized bottle and with a smooth and even application, these polishes are ideal for adding a pop of colour to your look. -SA

The set contains:
Candy Pink
Blush Pink
Pink Diamond
Love defies all rules. The Estée Lauder Beautiful Belle Love Eau de Parfum Spray is a universal celebration of romance, perfect for the modern bride. Dare to break free from convention with this passionate blend of Turkish Rose and Vanilla illuminated by notes of Radiant Amber, Uplifting Orange Blossom and sweet Honey. The scent features French Sage and Turkish Rose from the North radiant Amber and Almond from the Middle East.
This sensual perfume radiates an irresistible glow, as creamy Vanilla and Patchouli from the south provides a tender allure. Unique western notes of Illumina Musk and Orange Blossom provide the fragrance with a contemporary update, to complement the modern bride. The perfect scent for your special day, this oriental gourmand embodies a dreamy nostalgia entwined with the promise of new beginnings.
Our glamorous Make Up Bag is the perfect size for carrying your everyday makeup essentials and one you won't want to hide at the bottom of your handbag.Made using luxury Brocades it features a stunning gold wipe clean lining and Lavender flower filling to bring a subtle scent to your bag.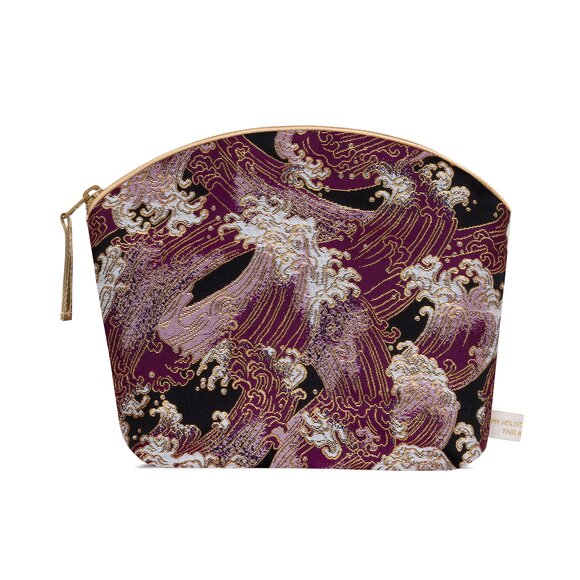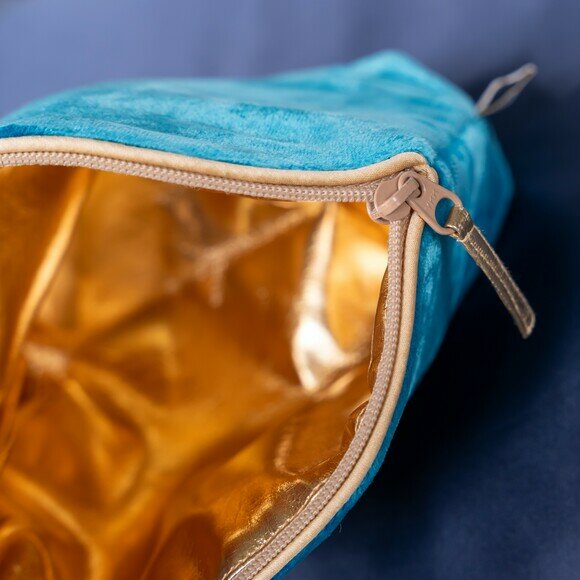 Great Lakes Collagen Hydrolysate
Great Lakes is the non-invasive, natural solution to keeping you looking youthful through improving skin tissue strength, elasticity and smoothness to help firm your skin and reduce the appearance of fine lines, wrinkles and cellulite. Other beauty benefits include the promotion of beautiful, healthy hair and stronger nails and aiding restful beauty sleep! This powder contains 11g of protein per serving and comes in both at home tubs as well as handy sachets for when we are on the go again post-lockdown!
Its 100% natural formula is made with the brand's Ultra Pure Medical Grade Lanolin, also known as Nature's Wonder Moisturiser which has a molecular structure that closely resembles and mimics your own skin oils. Experience hydrated, soothed and comfortable skin that is silky soft to the touch.
Our story began with the idea that feeling good about your hair should be easy. Over the years, hair care has gotten confusing. Many brands have filled store shelves with an array of products that only seem to accomplish one thing. People have had to create their own concoction of products to get the results and hair health they are looking for.
Typology Paris is a brand that was founded to challenge the skincare industry. Their key message is simple: You don't need fancy ingredients, fancy packaging or fancy flagship stores to create premium products that serve their purpose. Moreover you can and you should provide your customers with knowledge base and full guidance to deliver meaningful and effective skincare for their needs.
Rose Quartz, a natural crystal, is known as the stone that radiates self love and care. What it does: Bioré Daily Purifying Cleanser works to deep clean and purify your pores, while adding some self love to energise you and your skin. Love your pores, love yourself.
I love the gorgeous pink glitters which illuminate the skin without damaging or breaking the skins barrier- its perfect for little sisters or cousins as a present!
Get glam with a at the home mani by Lady Showbiz. Nothing says Valentines like red nails.. enter the love duo set! This pair of long-lasting high gloss polishes has a classic red and a daring glitter, wear them together to grab the attention.
Maiiro's certified Organic Soap suits all skin types and any age. With a gentle, low lather, this back-to-nature skin cleanser is rich in essential oils, botanical extracts and Maiiro's signature five-seaweed formula, Kelpogen5 to keep sensitive skin calm and conditioned.
With natural antibacterial and nourishing oils including organic Tea Tree and Lemon Essential Oils, organic Tamanu and Jojoba Oils and organic Goji Berry and Fenugreek Extracts to remove impurities, this seaweed soap leaves your skin feeling fresh, calm and comfortable.
This sheer pink, ultra-hydrating, polypeptide formula improves the visual volume of lip contours. Instantly replenishes and hydrates to make the lips look naturally full.
Treat yourself to a Skin Geek Hydra Gel Face Mask – a firm favourite with skin experts!
The sheet is filled with serum that you can also use for days after, and the mask will leave your skin feeling soft, hydrated and rejuvenated!
StriVectin Barrier Repair Cream
If you have TikTok or watch Skincare by Hiram , you will know how viral this brand has gone recently! Developed with dermatologists, CeraVe's mission is to restore and maintain skin barrier for all through efficacy, safety, compliance and accessibility. Our skincare products contain a blend of three essential ceramides (ceramides 1, 3, and 6-II), fatty acids and hyaluronic acid to restore skin barrier function, and sustain long-term moisturization with just one use. CeraVe is the *No. 1 dermatologist recommended moisturizer brand in the United States and now available in over 35 countries worldwide.
My favourites for blemish free skin have to be:
Soothe and revitalise dry skin with CeraVe Hydrating Cleanser, a deeply hydrating makeup remover created with three essential ceramides.
Expertly sweeping away dirt, excess oil and impurities without tripping away moisture, the cleanser uses Hyaluronic Acid to strengthen and restore the natural barrier function for long-lasting hydration. Time-release technology ensures skin stays bright, clear and refreshed throughout the day and night.
Refresh your skin with CeraVe Foaming Facial Cleanser, a gentle makeup remover suitable for oily and sensitive skin types. The luxurious gel transforms into a weightless foam which sweeps away dirt, excess oil and impurities whilst maintaining the strength of the natural barrier function.
A potent blend of three essential ceramides and Hyaluronic Acid works to replenish vital hydration, whilst Niacinamide soothes any irritation. Expect a calm, clear and revitalised complexion.
Banish signs of fatigue with CeraVe Eye Repair Cream, a dermatologist-developed eye cream that targets dark circles and puffiness around the delicate eye area.
Fast-absorbing and non-greasy, the eye treatment melts quickly into skin, controlling the release of ingredients to help repair and restore skin's protective barrier. Enriched with three essential Ceramides, Hyaluronic Acid and a Marine and Botanical Complex, the eye cream visibly reduces the look of dark circles and puffiness to leave the eye contour looking brighter and smoother.
La Roche-Posay is committed to making dermatological skin care accessible to those who need it, by partnering with dermatologists from the development to the recommendation of our skin care products. We are committed to offering highly effective products that can be tolerated by even sensitive skin to improve the quality of life of anyone with skin concerns, from acne to aging, and to help spread the word on sun safety through high quality sunscreen and skin cancer awareness messaging.
My favourites from the brand include:
Ultra waterproof, sweat-proof and sand-proof sun protection for face. High broad spectrum protection.

Specially formulated for sensitive skin. This broad spectrum SPF 50+ high protection fluid is resistant to water, sweat and sand. An easy to apply fluid formula that is non-greasy and does not leave white marks. Does not migrate. Non eye-stinging.
Broad, photostable UVA/UVB protection (SPF 50+)
Sweat, water and sand resistant.
Ultra light fluid does not leave marks, non sticky.
Effaclar cleansing gel
A fresh, foaming gel facial wash specifically formulated for oily and blemish-prone skin.
Get a healthy, no-makeup glow with the No7 Lip & Cheek Tint.
A lightweight and buildable pop of colour that blends seamlessly into the skin, delivering a healthy glow and a soft flush of colour with a powdery soft-matte finish.
Available in 3 shades.
Eyes to Mesmerise (£45) Worth £85
The ultimate all-in-one kit for brighter, wide-awake and mesmerising eyes, taking you from daytime chic to dance floor glamour. The kit includes a double ended shadow brush and a double ended eye define brush.
Get Your Glow On (£40) Worth £74
Your shortcut to healthy, radiant and glowing skin – an instant complexion pick-me-up with perfectly plumped lips.
Pucker Up (£25) Worth £44
Cheat your way to the Hollywood lips with this miracle lip contouring pro-trick and plumping gloss for the perfectly plumped lips in an instant.
Superberries is an immune supporting blend of colourful berries and superfoods including goji, acai, pomegranate and coconut water. It's also been enhanced with added vitamins C, K, manganese, folic acid and magnesium which means each serving is bursting with goodness. Superberries is a convenient powder that's easy to add to everyday foods and drinks, suitable for vegans.
Unveil soft, radiant skin with this heavenly body scrub that exfoliates the skin and leaves it smooth and softly nourished.
A creamy and soft lipstick enriched with HILURLIP with volumising, moisturising and anti-ageing properties. Vibrant and pure colours and medium coverage for even and precise application. Thanks to the emollient properties of jojoba and argan butters, this lipstick feels comfortable on the lips and makes them look more youthful and smoother.
Gentleman is a volume-enhancing and curling mascara that multiplies lashes keeping them lengthened and separated.
imPRESS Press-on Manicure one-step gel nails take minutes to apply! From the hottest colors and finishes–adorned with glitter, 3D crystals, colored stones, and more fashion forward accents–everyone's favorite false nails are always on trend!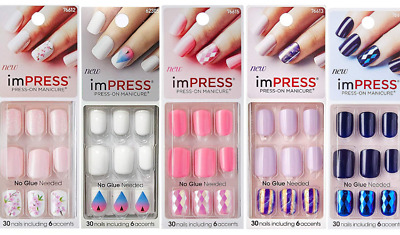 01 Magnetic brush set (£28)
Define, refine and blend with three interchangeable magnetic brush heads. All brushes work with cream, powder and liquid formulas Sustainably designed, responsibly made 100% cruelty free.
Glass file and cuticle pushy in a neon travel pouch.
"Effective and gentle tools to keep your nails healthy… in a neon pink pouch so you can spot them in your handbag."
Do dreamy femininity the missguided way, with the babe dreams fragrance. This sweet chypre scent is cushioned by a base of patchouli, rich amber and vanilla. The heart is an infusion of velvety rose with orris and violet whilst the top notes compliment with bergamot, pink pepper and red fruity accords.
DO NOT DISTURB, £46, 6 piece set
Our total peace and relaxation gift set to calm, restore and rejuvenate. Our beautiful aromatherapy gift includes a calming room spray, relaxing bath and massage oil, soothing face mask, hydrating body cream and our 'good night's sleep in a jar' night cream. With calming aromas, cashmere textures and botanicals from the Mediterranean garden. Our top-to-toe skincare kit with our spa favourites to help you create a spa wherever you are. Including our favourite cleanses, masks, exfoliators and more award-winning exceptional skincare. The best way to discover TEMPLESPA. Elemental Herbology is a natural skincare and body care brand based on the Five Elements of Traditional Chinese Medicine. They are fresh, clean and thrive to create ultimate wellness experiences through unique treatments, innovative products, and our focus on well-being and lifestyle.
My absolute favourites have to be their body oil, moisturisers and skincare products- definitely worth a try!
A longwear, tinted glow foundation infused with kombucha filtrate and marula oil for up to 24-hour hydration, coverage, and fresh glow.

New Hydromaniac hydrating tinted glow foundation with vegan formula that's packed with hydration for your skin, lasting up to 24 hours. 12 flexible shades, designed to suit your skin tone by allowing your real skin to show through the sheer glow finish with buildable, medium coverage. Hydromaniac tinted glow foundation contains Kombucha filtrate and marula oil and has been formulated to give lasting hydration.
This lineup of 12 flexible shades is super-forgiving, covering a wide range of skin tones. It's a no-brainer to apply anywhere, with no tools needed—we love using our fingers to blend it for dewy radiance and seamless, buildable coverage that lasts all day. Use Hydromaniac to even out skin tone texture and to reduce the appearance of pores and blemishes. After 24 hours, your skin is significantly more moisturized and healthy-looking. What more could you want? Flexible shades, designed to suit your skin tone by allowing your real skin to show through the medium coverage and sheer glow finish.
The Luxury Palette in Pillow Talk is a pretty, feminine every day pink eyeshadow palette with four shimmer and matte shades, featuring champagne pink, matte dusky rose, soft matte brown and a rose gold sparkle.
This easy to use nude-pink eyeshadow quad will give you romantic, wide-eyed, 'I woke up like this' eye makeup. Complete your iconic Pillow Talk love story look with this eyeshadow palette, perfectly paired with the new blusher, award-winning lip liner and matte lipstick.
Matte Revolution Pillow Talk, the #1 Lipstick in the UK Luxury Makeup Market*
On everyone's lips right now, this iconic matte, nude-pink lipstick is the ultimate celebrity and supermodel lip colour, creating MAKEUP MANIA across the globe as the secret to fuller, wider looking lips. Matte Revolution in Pillow Talk enhances the natural hue of your lips so is unique to your skin tone and natural lip colour. Create a sumptuous, pillow-y lip in seconds.
The universally-loved, best-selling lipstick launched to give all women what Charlotte Tilbury calls 'the most beautiful lips of your life'. The moisturising matte formula smooths and shapes the lips of your dreams to allure, tempt and perfect every pout. It's formulated for every woman at every age and any skin tone. Enriched with nourishing orchid and Lipstick Tree extracts, plus light-reflecting pigments, lips appear softer, smoother and more youthful. Finished with an angled square tip, apply straight from the bullet for the best lips of your life!
For radiant hair that shines like the sun, Soleil Lalique Hair Mist is both perfume and hair care in a single, delicious spray of sunshine.
The fragrances of Bentley's Beyond – The Collection each champion a flower to vividly express a different personality and emotion. The Radiant Osmanthus eau de parfum has a sparkling charm about it, evoking a woman who brightens every room she walks into with her vibrant nature. The effervescent bloom is highlighted with bright citrus and airy jasmine with creamy undertones to convey a liveliness that comes from within.
Created by Philippe Romano, Lalique's Sweet Amber eau de parfum is a whirlwind of femininity. Blended with notes of vanilla and a bouquet of white flowers, including jasmine sambac, tuberose and orange blossom, a fusion of clean musk helps to lift the florals for a distinctively sweet fragrance.
As exhilarating as a drive through a mountain landscape of snow-capped peaks, evergreen forests and crystal-clear lakes, Bentley For Men Silverlake builds layer upon layer of cool aromatic notes evoke an alpine landscape.
The scent opens with a rush of ice-cool notes, as lemon and peppermint essences create the effect of a gust of invigorating mountain air. Accents of violet leaf absolute evoke an alpine forest and the cool sheen of lavender hints at the silver water of a lake. A blend of ambery woods and pure white musk give the scent its crisp, modern, long-lasting trail.
Crafted from the highest-quality natural materials, this vibrant new fragrance meets the same exacting standards as Bentley cars. Silverlake is a refreshing example of a luxury aquatic aromatic fragrance. 100ml.
Housed in a beautiful Art Deco-inspired glass flacon, Lalique's Plume Blanche candle is said to celebrate the Parisian label's epic fusion of natural and molecular ingredients. Opening to reveal notes of jasmine, almond tree leaves and white musk, the floral fragrance is as soft as a feather and effortlessly complements home interiors.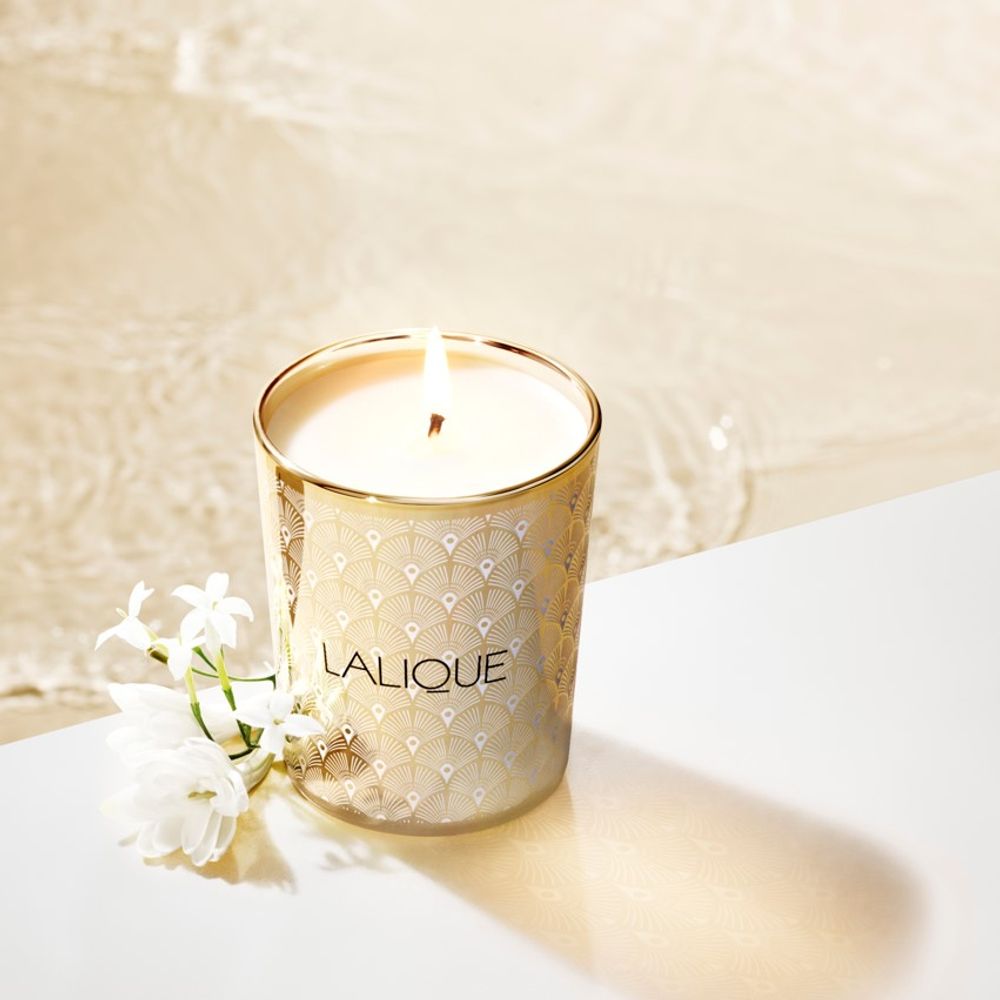 Coconut Monoi Facial Cleansing Balm / 64g

Use this Facial Cleansing Balm every day to remove makeup, cleanse skin and moisturise. This smooth balm emulsifies on on skin and cause impurities. Raw Coconut Oil deposits a rich
contact with warm water to create a luxurious lather, gently removing all traces of makeup and daily grime that can build up penetrative moisture to prevent dehydration, whilst promoting
a radiant and glowing complexion. For best results use in conjunction with Palmer's Coconut Water Facial Moisturiser.
Coconut Charcoal Detoxifying Sheet Mask / 1 single use mask 18ml

Create your very own at home spa experience with this detoxifying single use Sheet Mask, it is perfect for those looking for a complete skin overhaul, whether your skin is suffering from clogged pores or breakouts it's the ultimate solution to purify and decongest skin. Charcoal and Willow Bark Extract actively draws out impurities, leaving skin clear and free of pore-clogging pollutants, whilst a combination of Marshmallow Root, Aloe, Green Tea and Chamomile soothe and calm irritated skin. Your overall complexion will be left looking and feeling healthier with a brighter and clearer skin tone.
Coconut Water Facial Moisturiser / 50g

This facial moisturiser is lightweight and airy enough to use daily and instantly drenches skin in hydration for an immediate moisture boost. Infused with coconut water, hyaluronic acid and papaya enzymes, this water cream nourishes skin for a radiant, plump, and healthy-looking glow.
It is ideal for those looking for a multi-tasking cream that not only provides 24-hour moisture but also targets anti-ageing.
Coconut Monoi Luminous Hydration Facial Oil / 30ml

This divine facial oil is hydrating and illuminating and will revitalize even the dullest looking complexion! Palmer's combination of Organic Extra Virgin Coconut Oil along with nine other precious skin-loving oils renews and brings skin to life for long lasting results. These heavenly drops of radiance absorb instantly to boost skin's moisture balance without being greasy or oily and naturally enhance skin's radiance.
GLOSSYBOX
GLOSSYBOX are delighted to announce the launch of their GLOSSYBOX Skincare Valentine's Gift Set, 'I heart GLOSSYBOX Skincare' set.

This beautiful gift contains four GLOSSYBOX Skincare products, packaged in a Valentine's inspired red box.

The 'I heart GLOSSYBOX Skincare' gift set includes the GLOSSYBOX Skincare Deep Cleansing Cream, 3-in-1 Moisturiser, Night Serum and Eye Boost Cream.

The four simple skincare products in this set help to achieve a gorgeously hydrated complexion whatever your skin type, making it the perfect gift for yourself or a Galantine's treat for a friend.
The set will retail at £21 for subscribers and £28 for non-subscribers, but is worth an amazing £80.

The 'I heart GLOSSYBOX Skincare' gift set will be on sale from 4th February, through the link below:
http://www.glossybox.co.uk/skincare.list
Carex Love Hearts Cleansing Hand Gel with Swizzels Love Hearts fragrance and 70% alcohol is perfect to refresh your hands and keep them protected throughout the day. Perfect for all hands big and small, it can be used as a kids hand gel so you and your family can feel free to enjoy the things you love, with added reassurance and this fun fragrance! Carex have been keeping hands healthy and caring for hands for over 25 years. Carex cleans, cares and protects for all the family so that you can get stuck into life. Also, the bottle is 100% recyclable!
A Volumising, Plumping, Conditioning Lip Balm, providing general protection, conditioning and hydration. Volulip visibly plumps the lips and improves shape. Moringa Oil, Shea, Cocoa butter and Vitamin E all soften, and condition dry, chapped irritated lips. Peppermint oil gives a minty fresh taste.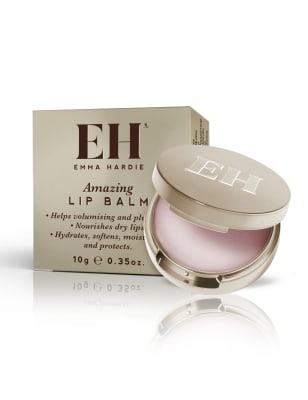 Hope you enjoyed this!
Until next time